Welcome to Bookmarked, a weekly newsletter following my journey as I read one book from every country. If you like the sound of my project, please share this newsletter with a friend. 
Thank you for reading, and enjoy the very first issue!
---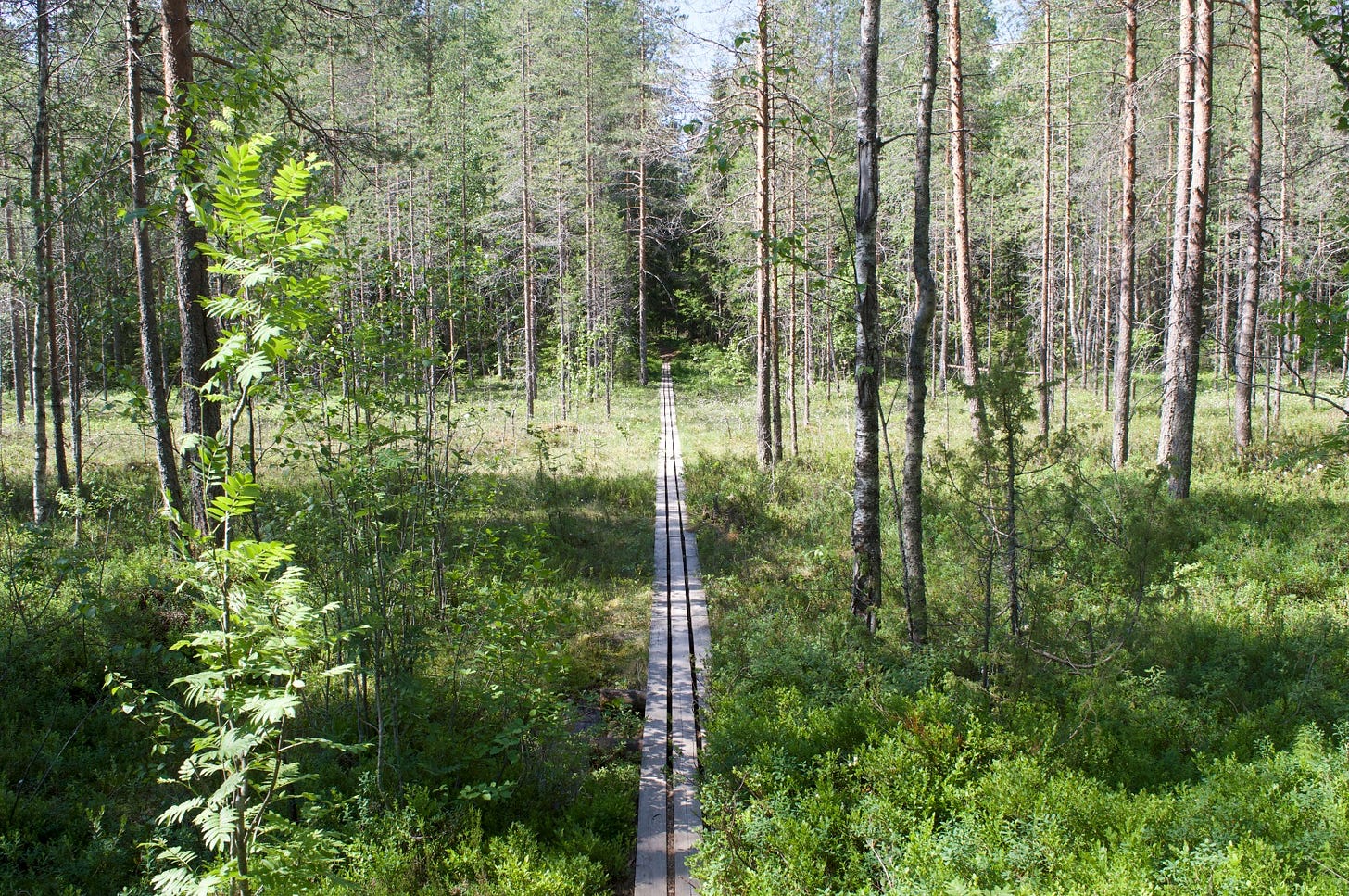 Two years ago, I quit my media job and moved from London to Helsinki.
I spent every childhood summer visiting my grandparents in Finland but a part of me always worried I wasn't getting the full picture. And so, motivated by the nagging feeling that I ought to connect with my roots and escape the UK before Brexit ruined everything, I convinced my partner it'd be a good idea to pack up and move.
We put our stuff into storage, got jobs in Helsinki, and found the dream flat just 800 metres from a swimming beach. 
Everything seemed to be going perfectly. Except life changing decisions like ours rarely go as smoothly as you think they will. While my partner got stuck into life in Finland almost immediately—befriending new colleagues and signing up to learn one of the hardest languages for English speakers to master—I felt totally lost.
I spent most of that first year upping and leaving jobs before I had a chance to lay down my roots, worrying that I wasn't doing it right, wasn't embracing my new life as much as I should be, didn't really get Finland.
Between all the jobs I barely started (three, for anyone counting), my friend Laura suggested I contact the Finnish Literary Exchange FILI, an organisation committed to promoting Finnish literature abroad, to see if I could put my language skills to use and get my foot in the door as a translator. The answer was a resounding yes and it wasn't long before I was translating samples for publishers, writing reader's reports for scouts, and starting to learn about an industry I'd always been fascinated by.
Six months later, when I was offered the dream job as a literary agent, I was in a totally different headspace. I'd hardly even noticed that as I threw myself into Finnish literature, reading everyone from Pajtim Statovci to Saara Turunen, Emmi-Liia Sjöholm to Koko Hubara, Miki Liukkonen to Laura Lindstedt I was finally starting to get what it means to be Finnish.  
I've always been a big reader and yet, I'm ashamed to say, I'd read surprisingly few Finnish books before moving here. When I stopped to think about it, I realised I'd read surprisingly few non-English and North American books full stop. And so, inspired by author Ann Morgan who embarked upon a year of reading the world in 2012, I took stock of how many countries I'd actually read books from. The answer was just sixteen. 
Though it's true that the proportion of translated literature available in the UK is low—translated fiction made up less than 6% of UK book sales in 2019—research shows that people want to read more. In fact, research from Nielsen Book commissioned by the Man Booker International Prize suggests that sales of translated fiction in the UK grew by 5.5% last year.
Driven by my newfound interest in Finnish literature and the connection it has allowed me to develop with my new home, I'm taking a leaf out of Ann Morgan's book and setting out to change my reading habits. From South Korea to Denmark, Zimbabwe to France, Egypt to Japan, I'm on a mission to read more widely and learn more about the world as I go. 
And so here we are. Bookmarked is a weekly newsletter following my journey as I read my way around the world, one country at a time. Each newsletter will include one book review as well as a short list of further reading. I may read the odd classic or memoir, but for the most part I'll be sticking to contemporary fiction and short stories. I'll be reviewing books translated into, or written in, English and I tend to read female voices.
I know that reading one book per country will hardly scratch the surface of the world's literature, but I hope it'll broaden my thinking and introduce me to stories I mightn't otherwise read. 
I'm not entirely sure how this'll all work out, but I'm excited to get stuck in. I hope you'll join me! 
---
What have you read recently?
If you've read a brilliant book in translation or want to pass on a recommendation, reply to this email and let me know. For this project, I'm focussing on contemporary fiction and short stories, with a preference for female authors. But I won't be too dogmatic about it—if you've read a great book that doesn't quite fit the bill, let me know anyway! I'll be featuring your recommendations in upcoming newsletters, and I'll keep a growing list here.
---
Bookmarked is written by Tabatha Leggett. The gorgeous banner of my dreams was designed by Venla Vaattovaara.